Oversea Casing supplies top-quality casings to customers across the United States and around the world. Since 1928, we've been committed to providing top quality fresh products with prompt, easy delivery.
PRODUCTS
We Have a Selection of Natural & Artificial Casings That You Can Now Purchase Online.
Natural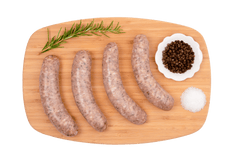 The quality of your sausage depends on safe, selective, traceable, well-nourished stock, and excellent casings. Our whisker-free Hog Casings are great for making dinner sausages, bratwurst, polish sausages and more.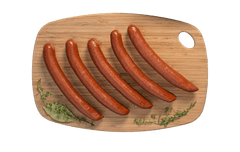 Our glossy, transparent sheep casings are premium quality and an excellent option for fine emulsion or coarse ground sausage. This product is ideal for breakfast links, snack sticks, pork sausage and wieners. 
Artificial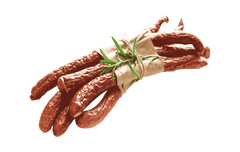 Fresh sausages and snack sticks produced in our Collagen Casings can be stuffed straight from the carton thanks to the elastic nature of this product. Made from the collagen protein found in animal connective tissue, the walls of this casing are strong enough to resist high stuffing pressure. This results in uniform, consistent sausages. This casing is odorless and is available in clear or rich mahogany color.
Made with a unique combination of cellulose applied to a special paper, Fibrous casings are designed for added strength to resist breakage during stuffing and processing.  Fibrous casings are moisture and smoke permeable, ideal for products such as salami, summer sausage, venison sausage and pepperoni. All Fibrous casings are pre-stuck to facilitate stuffing and processing. These casings are available in clear or rich mahogany color.